MUOX006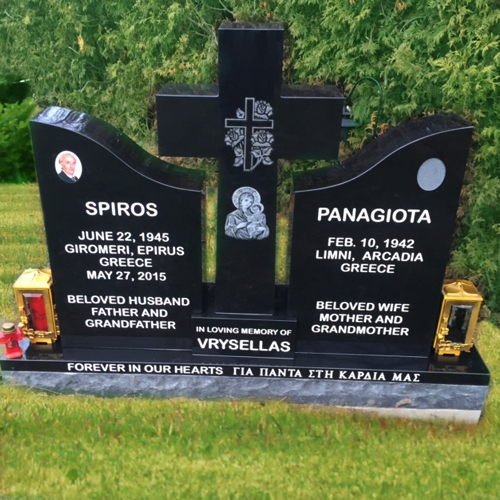 Hi Sean
I just wanted to thank you for your exceptional service.  You were very patient and accommodating with my mother when it was time to decide on the style and design of my father's Memorial Stone. I also am thankful for being on time and getting it installed before the snow arrived!!  I would definitely recommend your services when needed.
Ήθελα απλώς να σας ευχαριστήσω για την άψογη εξυπηρέτηση σας . Θα ήταν πολύ υπομονετικοί και εξυπηρετικοί με τη μητέρα μου, όταν ήρθε η ώρα να αποφασίσει σχετικά με το στυλ και το σχεδιασμό του πατέρα μου Μνήματα . Είμαι επίσης ευγνώμων για να είναι στην ώρα τους και να πάρει εγκατασταθεί πριν από το χιόνι έφτασε !! Θα ήθελα να συστήσω σίγουρα τις υπηρεσίες σας όταν χρειάζεται .
Regards,
Nick Vrysellas
Broker of Record/Owner
Urban Village Realty Inc.