Service
Many monument on-line retailers as well as cemeteries outsource the work involved in producing a memorial. Whether it is lack of skilled craftsmen, tools, equipment or the cost involved – they never touch the stone and sometimes never even see the finished product!
Monument Direct Inc, we value the process of being involved in the production of our memorials. Not only does it give more meaning to the families we work with, it assures us the highest level of quality and customer service. Our staff receives continuing education training to learn old age techniques and to keep up with the new. Because they are involved in the process from start to finish, they take pride in the work performed and care about your satisfaction. This is not accomplished through outsourcing.
Upright Monuments
Upright monuments come in many sizes, shapes and colors. We at Monument Direct Inc. provide custom granite monuments designed to fit you need. We can help translate your ideas and the many different facets of a person's life such as religion, hobbies, fraternal organization, favorite flower, beloved pets, (to name just a few ), into a gorgeous work of art to mark their final resting place.
We eliminate the middle man and pass the savings on to you. Upright monument start from $1499
Markers
Markers create a more simplified solution to your memorial needs. Though the shape is simple, the design can be as detailed as you wish. Personalized designs are available with over 10000 designs in our computerized design system .
Granite maker start from $299

Wood Casket
We offer the same reliability and quality casket as funeral homes, generally at a savings about 50%. There are a variety of styles and colors available. Wood casket start from $1499, free deliver to local funeral homes.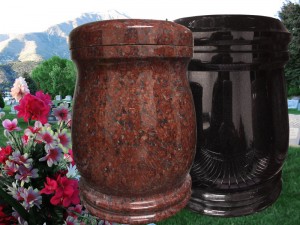 Urns
Granite Urns start from $280, Marble urns start from $250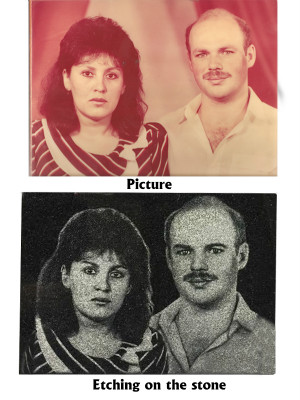 Portrait and Scene Etching
If you are looking to enhance your monument with a hand-etched portrait or scenery, Monument Direct Inc has the latest revolutionary stone engraving technology designed specifically for monument industrial. We can achieve a stunning, detailed and accurate image of your loved one.
Portrait and scenery etching start from $250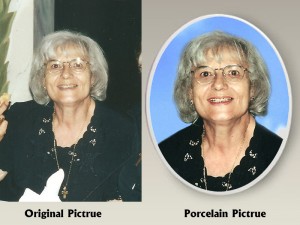 Porcelain Photo
Monument Direct Inc.can customize your memorial with unique porcelain photos. Our porcelain photos are created through modern computer technology and a precision casting process. You will be amazed by the final result, which is a perfect addition to your monument or suitable for an in-home tribute.
Porcelain photo start from 150